Pay Your Bill
We have an online payment option to make paying your bill as easy and efficient as possible.
Select the link below and follow the instructions to make a payment.
---
Financing Options
Kimball Health Services is now offering CareCredit to our patients. CareCredit is a healthcare credit card designed exclusively for healthcare services with special financing options. * Click the link below to learn more, apply or make a payment. You may also contact our office.
*Subject to credit approval. Minimum monthly payment required. Ask us for details.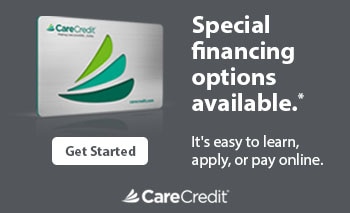 ---
Financial Assistance Information
Providing health care to those who cannot afford to pay is part of our mission. You may qualify for free or discounted care based on family size and income, even if you have health insurance.
If you think you may have trouble paying for your health care, please talk with us. When possible, we encourage you to ask for financial help before receiving medical treatment.
What Is Covered?
For emergency and other appropriate hospital-based services, we provide free care and financial assistance/charity care to eligible patients. No patient eligible for financial assistance/charity care will be charged more than amounts generally billed to patients who have insurance.
How to Apply?
Any patient may apply to receive financial assistance/charity care by submitting an application and providing supporting documentation. The application can be downloaded by clicking on the link below. If you have questions or need help, please contact us:
When you are checking in or checking out of the hospital
By telephone: (308) 235-1990
In person: 505 South Burg Street, Kimball, Nebraska 69145
To obtain documents via mail free of charge: Contact Patient Financial Services at (308) 235-1990
---
Other Assistance:
Coverage assistance: You may be eligible for other government and community programs. We can help you learn whether these programs can help cover your medical bills. We can help you apply for these programs.
Payment plans: Any balance for amounts owed by you is due within 30 days. The balance can be paid in any of the following ways: credit card, cash, check, or online bill pay. If you need a payment plan, please call the number on your billing statement.
Emergency Care: We have a dedicated emergency department to provide care for emergency medical conditions (as defined by the Emergency Medical Treatment and Labor Act) without discrimination consistent with available capabilities, without regard to whether or not a patient has the ability to pay or is eligible for financial assistance.

Insurance for Seniors: Our Social Services Designee is also a Nebraska SHIP Counselor who offers free, unbiased senior health insurance information for Nebraskans. SHIP counselors receive training on Medicare, other health insurances including Medicaid, and Medicare fraud awareness. They have resources to cover Medicare, group insurance and prescription drug coverage.

---
Frequently Asked Questions
Why does the box at the top of my statement for "Account #" have the word GAURANTOR in it?
The word "GAURANTOR" is displayed in the Account # box at the top of the statement when you are responsible for more than one account. Each visit to Kimball Health Services, including clinic visits are assigned an account number.
Where can I find the account number on my statement?
The account number is in the description section next to the patient's name.

Why do I have so many account numbers?
Each visit to Kimball Health Services, including clinic visits are assigned an account number.
How long will it take my payment to post to my account?
It can take 3 to 5 days for payments to post to your account. If it has been longer than 5 business days since you made your payment and you do not see it has posted, you may contact Patient Financial Services at 1-(855) 204-6368 or visit us at our Patient Financial Serviced office located at 301 South Howard Street, Kimball, Nebraska 69145.
Does the hospital offer payment plans?
We are committed to your health and well-being. We want to make sure you are able to receive the care you need, when you need it – without financial concerns standing in your way. That's why we provide affordable financing options for eligible patients. Call (855) 204-6368 for information on payment plans.
Where do I go for billing questions?
We want your experience with us to be as easy and comfortable as possible, and financial services is no different. If you have billing or financing questions, Patient Financial Services can be reached at (855) 204 - 6368. If you would prefer to speak with someone in person, visit us at our Patient Financial Services office located at 301 South Howard Street, Kimball, Nebraska 69145.
Can I apply for financial assistance?
You can call our Patient Financial Services offices Monday through Friday 8:00 a.m. to 5:00 p.m. at (308) 235-1990 . Click here for more information on financial assistance options.
I had one visit to the hospital, why am I receiving bills from other organizations?
You may receive billing statements from other entities such as Advanced Medical Imaging or some of our specialty clinic providers' offices that are a result of your visit to our hospital. These providers have their own billing and accounting procedures. If you receive a bill from them and have questions, please contact them directly.
Why do I have more than one bill?
First, we have separate billing systems for clinic and hospital services. That means if you are at both the hospital and clinic for services on the same day, you will receive two different bills.
Secondly, if you have Medicare or Medicaid as insurance coverage, they require us to bill all lab tests performed in the clinic on our hospital system. That means if you are at the clinic for services and have a lab test done, you will receive two different bills.
Why did my insurance send me two EOBs?
For certain services like the emergency department, we must bill most insurances on a hospital claim for facility services and a doctor claim for the physician who evaluated and treated you. This results in two claims and two subsequent Explanations of your Benefits.